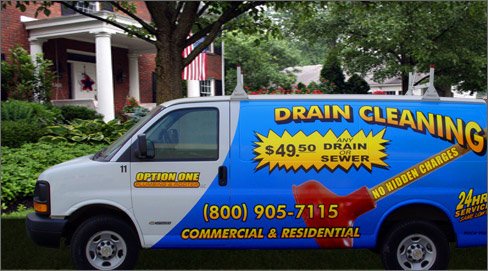 We are all familiar with plumbing problems. Leaks, flooding, sink clogs, noisy pipes, water that simply won't heat up – we've all been there. Thoroughly acquainted with Chandlers unique plumbing structure, our expert plumbers in Chandler, Chandler Heights Tempe, Mesa and Ahwatukee - are set to provide you with the best and most professional plumbing solutions for residential and commercial plumbing problems. Whether your septic tank needs pumping, a restaurant's grease trap needs cleaning, drain cleaning or low water pressure requires boosting - The Plumber in Chandler can take care of the job to your complete satisfaction.
The expert team of Chandler Plumbers provides every home plumbing service you need, from fixing various toilet plumbing problems,sewage systems water heater problems, to installing all new copper pipe. Live operator 24 hours a day for your convenience.
Plumbing problems such as clogged drains, leaks, and other emergency plumbing problems are part of the daily lives of homeowners and businesses and need a good plumbing company in Arizona. Homeowners and businesses will inevitably need a local plumber at some point in time. When you need professional plumbing repairs and installations in Chandler AZ, you will need the quick reaction and quality workmanship of a skilled, (licensed Arizona plumber).
Being a plumber in Chandler Arizona means attending to numerous calls on a daily basis. Chandler plumbers are constantly ready to provide first-class plumbing services, even on very short notice. Equipped with professional plumbing tools, Chandler plumbers tackle both residential and commercial plumbing challenges.
We look forward to serving you and being your plumber for life.
Chandler Plumbing Repair and Drain Cleaning
If you are looking for a (24 hour Chandler plumber) in the East valley please call us today at 480-946-0796 or complete our
(Online service request form)
When you need a Chandler plumbing company in your home or business, you will be delighted with the range of services offered including water heater repair, copper re-piping, sewer and drain, cleaning, repaired, or replaced, toilet stoppages, as well as sink, shower and tub problems. It's one of the reasons why we are the Chandler plumbers of choice for homeowners and businesses across Chandler, Gilbert, Mesa, Phoenix, plumbers in Scottsdale or Tempe.
So whenever you need a Chandler plumber, the plumbing experts from Option One Plumbing will arrive on-time, and with a total commitment to your satisfaction.
Call the Chandler Plumbing experts today at 480-946-0796
________________________________________________________________
Plumbers and plumbing contractors in
1900 West Chandler Boulevard, Chandler, AZ ‎, Chandler Heights, Gilbert, Mesa, Tempe, Phoenix, Scottsdale, Surprise, Sun City, Glendale, Goodyear, Tolleson, Paradise valley, Queen Creek, Apache Junction, Ahwatukee, Guadalupe,