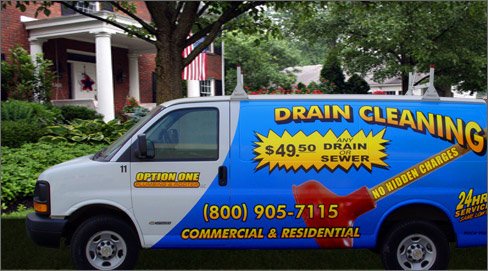 Whole House Water Softeners and Filtration Systems
Option One Plumbing is committed to improving the health of your family by improving the quality of your water.
Whole-Home Treatment Systems
Commercial Water Treatment Systems
Bottleless Water Coolers for Offices
Reverse Osmosis/Drinking Water Systems
The Industries Only Validated Water Refiner
Best Warranties in the Industry
State-Of-The-Art Digital Remote Monitor
Easy to Use, Easy to Maintain
Fully Automated, Advanced Water Systems
Financing Plans Available and Major Credit Cards Accepted
Whole House Systems
Do you want safer, softer, cleaner, better tasting water? That's what you'll get with a whole-house water treatment system. It removes impurities, stains in sinks and showers, spots on glassware and dishes. Keeps your laundry whiter and brighter and protects your plumbing and appliances while extending their life.
An example of a whole-house system which includes three components:
A water conditioner or refiner
A reverse osmosis (RO) drinking water system
An optional electronic water monitor
Business / Office Solutions
When you're running a business, it's important to have the hard facts hardness and minerals in water cost businesses millions of dollars annually in:
Maintenance
Premature replacement of equipment
Plumbing repairs
Replacement of linens, towels and other laundry
With a water treatment system, you'll save on energy, plumbing repairs and general maintenance. You can extend the life of linens, dishes, fixtures and appliances. And you can save on chemicals, detergents,syrups, coffee and other beverages made from concentrate. Your customers will also enjoy softer towels, cleaner glassware and better-tasting water, coffee and beverages.
Contact us at 1-800-905-7115 or click on Contact Us for more info