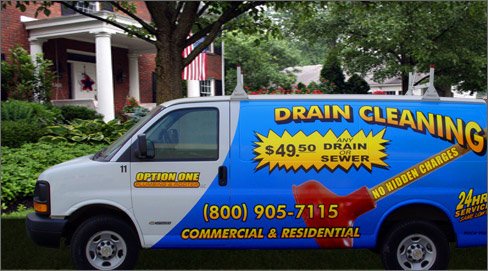 #1 Paradise Valley Arizona Plumbing Contractor
Do you need an Affordable Plumber in Paradise Valley Arizona?
Plumbing problems such as clogged drains, leaks, and other emergency plumbing problems are part of the daily lives of homeowners and businesses and need a good plumbing company in Arizona. Homeowners and businesses will inevitably need a local plumber at some point in time. When you need professional plumbing repairs and installations in Paradise Valley AZ, you will need the quick reaction and quality workmanship of a skilled, (licensed Arizona plumber).
Option One Plumbing & Rooter is prepared to serve Paradise Valley, AZ and surrounding areas with professional plumbing and drain cleaning service with affordable solutions for all plumbing and drain problems that could arise. We are prepared to serve you with emergency reaction or preventative maintenance.
We look forward to serving you and being your plumber for life.
Paradise Valley Plumbing Repair and Drain Cleaning
If you are looking for a (24 hour Paradise Valley plumber) in the West Valley, Central valley, or East valley please call us today at 800-905-7115 or complete our
(Online service request form)
When you need a Paradise Valley plumbing company in your home or business, you will be delighted with the range of services offered including water heater repair, copper re-piping, sewer and drain, cleaning, repaired, or replaced, toilet stoppages, as well as sink, shower and tub problems. It's one of the reasons why we are the Paradise Valley plumbers of choice for homeowners and businesses across Chandler AZ, Gilbert AZ, Glendale AZ, Mesa AZ, Peoria AZ, Phoenix AZ, plumbers in Scottsdale AZ or Tempe AZ. So whenever you need a Phoenix plumber, it will be a relief when the plumbing experts from Option One Plumbing arrive on-time, and with a total commitment to your satisfaction. If you need a great solution to your plumbing problems call the Chandler Plumbing experts today at 1-800-905-7115
________________________________________________________________
Plumbers and plumbing contractors in
Covering all Phoenix AZ areas including Chandler AZ, Chandler Heights AZ, Gilbert AZ, Glendale AZ, Mesa AZ, Peoria AZ, Phoenix AZ, Scottsdale AZ, Tempe AZ, Surprise AZ, Sun City AZ, Litchfield park AZ, Avondale AZ, Goodyear AZ, Tolleson AZ, Paradise valley AZ, Queen Creek AZ, Maricopa AZ, Casa Grande AZ, Apache Junction AZ, Fountain Hills AZ, Ahwatukee AZ, Guadalupe AZ, Laveen AZ, Youngtown AZ, Coolidge AZ
Our plumbers service plumbing and drain cleaning
in all the following zip codes
| | | | |
| --- | --- | --- | --- |
| Phoenix, AZ 85003 | Phoenix, AZ 85004 | Phoenix, AZ 85006 | Phoenix, AZ 85007 |
| Phoenix, AZ 85008 | Phoenix, AZ 85009 | Phoenix, AZ 85012 | Phoenix, AZ 85013 |
| Phoenix, AZ 85014 | Phoenix, AZ 85015 | Phoenix, AZ 85016 | Phoenix, AZ 85017 |
| Phoenix, AZ 85018 | Phoenix, AZ 85019 | Phoenix, AZ 85020 | Phoenix, AZ 85021 |
| Phoenix, AZ 85022 | Phoenix, AZ 85023 | Phoenix, AZ 85024 | Phoenix, AZ 85027 |
| Phoenix, AZ 85028 | Phoenix, AZ 85029 | Phoenix, AZ 85031 | Phoenix, AZ 85032 |
| Phoenix, AZ 85033 | Phoenix, AZ 85034 | Phoenix, AZ 85035 | Phoenix, AZ 85037 |
| Phoenix, AZ 85040 | Phoenix, AZ 85041 | Phoenix, AZ 85042 | Phoenix, AZ 85043 |
| Phoenix, AZ 85044 | Phoenix, AZ 85048 | Phoenix, AZ 85050 | Phoenix, AZ 85051 |
| Phoenix, AZ 85053 | Phoenix, AZ 85054 | | |
| Scottsdale, AZ 85250 | Scottsdale, AZ 85251 | Scottsdale, AZ 85254 | Scottsdale, AZ 85255 |
| Scottsdale, AZ 85258 | Scottsdale, AZ 85259 | Scottsdale, AZ 85260 | Scottsdale, AZ 85262 |
| Scottsdale, AZ 85266 | | | |
| Tempe, AZ 85281 | Tempe, AZ 85282 | Tempe, AZ 85283 | Tempe, AZ 85284 |
| Peoria, AZ 85381 | Peoria, AZ 85345 | | |
| Chandler, AZ 85224 | Chandler, AZ 85225 | Chandler, AZ 85226 | Chandler, AZ 85226 |
| Chandler, AZ 85286 | Chandler, AZ 85248 | Chandler, AZ 85249 | |
| Mesa, AZ 85201 | Mesa, AZ 85202 | Mesa, AZ 85203 | Mesa, AZ 85204 |
| Mesa, AZ 85205 | Mesa, AZ 85206 | Mesa, AZ 85207 | Mesa, AZ 85208 |
| Mesa, AZ 85209 | Mesa, AZ 85210 | Mesa, AZ 85212 | Mesa, AZ 85213 |
| Mesa, AZ 85215 | | | |
| Gilbert, AZ 85233 | Gilbert, AZ 85234 | Gilbert, AZ 85295 | Gilbert, AZ 85296 |
| Gilbert, AZ 85297 | Gilbert, AZ 85298 | | |
| Glendale, AZ 85301 | Glendale, AZ 85302 | Glendale, AZ 85303 | Glendale, AZ 85304 |
| Glendale, AZ 85305 | Glendale, AZ 85306 | Glendale, AZ 85308 | |
| Paradise Valley, AZ 85253 | Fountain Hills, AZ 85268 | Casa Grande, AZ 85230 | Maricopa, AZ 85239 |