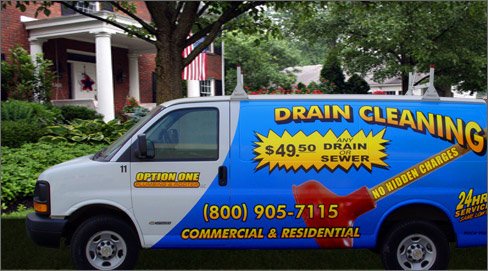 Do you need an Affordable Plumber in Phoenix Arizona?
Plumbing problems such as clogged drains, leaks, and other emergency plumbing problems are part of the daily lives of homeowners and businesses. Homeowners and businesses will inevitably need a plumber at some point in time. And when they do, they will need the quick reaction and quality workmanship of a skilled, licensed plumber.

Option One Plumbing & Rooter is prepared to serve you with professional service and affordable solutions for all plumbing and drain problems that could arise. We are prepared to serve you with emergency reaction or preventative maintenance.

We look forward to serving you and being your plumber for life.

Serving all of Phoenix and the Valley, including Scottsdale, Paradise Valley, Tempe, Chandler, Gilbert, Mesa, Apache Junction, Glendale, Peoria, Sun City, Surprise, Avondale, Goodyear: Arizona (AZ)

Serving the 602, 480 and 623 area codes of Arizona.
It certainly is a no brainer to say that there comes a time when every person in charge of maintaining a local property must look for help with Plumber in Phoenix or the vicinity. It comes with the territory: there are just too many plumbing fixtures in a house or building, so very many things that can go wrong with moving water from one place to another. Knowing the good Phoenix Plumber services from the bad is great information to have.
Basically there are two types of situations in which to engage a Phoenix Plumber service: for emergencies, and for preventative maintenance. Most everyone is familiar with emergency responses. That's when something is leaking or clogged and you must have that Phoenix Plumber business at your location as soon as possible, to prevent damages or to get that drain unclogged so you can take a shower or wash the clothes.
Phoenix Drain Cleaning as Part of Preventative Maintenance
Emergency Phoenix Plumber service is inevitable, eventually. But careful planning can go a long way toward limiting long-term costs, and potentially costly emergency visits by your trusty plumber. Let us take drains as an example. You could explore a Drain Cleaning in Phoenix or the immediate vicinity, and ensure the exits for the flow of water from your structure are now slowly building with debris or corrosion to a point of no return.
Some Phoenix Plumber services have excellent drain cleaning applications and technologies, plus very professional and trained personnel, to ensure only the best maintenance of your drains. Of course you want the job done right, and done right the first time. Today there are Phoenix Drain Cleaning options such as hydro-jetting, video sewer imagery, and trenchless pipe lining, among other things. Hydro-jetting in particular is becoming more commonplace as a way to apply high-pressure water to blend grease or cut tree roots out of your system.
Benefits of Knowing a Good Phoenix Plumber Service
In summary, the responsibility for being in charge of keeping a building operating is a big one. Many things can go wrong, each and every day, plumbing being one of them. And when plumbing goes wrong, you can lose many things necessary for daily living. So it is a great tool to know a good Phoenix Plumber service. It is not difficult to find help for Plumber in Phoenix or the immediate area; the challenge is to find the cream of the crop.
Wise building managers also think ahead and plan for preventative maintenance when it comes to the plumbing of a building. A big part of that is drains. Drains can too easily fall victim to build up of debris or corrosion and clog when you least expect it. Engage a Phoenix Drain Cleaning periodically to at least inspect your drains, if not to clean them out entirely, and you can avoid potentially costly emergency visits down the road.
We look forward to serving you and being your plumber for life.
Our

Phoenix

plumber repair technicians are trained to provide 100 % satisfaction guarantee on:
- Same Day Service -
(623) 939-0088 West Valley
(602) 252-4240 Central Valley
(480) 946-0796 East Valley
(520) 568-8410 Pinal County
Arizona State Contractors License# ROC 206178